Olivia Maynard named AVCA/MaxPreps Player of the Week
Paintsville's Olivia Maynard has stepped up her level of play in her junior season, and she has the stats to back it up.
She ranks 29th in the state with kills (393) as well as 31 blocks, 14 assists, 258 digs and 40 aces.
Each week during the season, the AVCA (American Volleyball Coaches Association) recognizes deserving student-athletes for their outstanding play.
Week 9 (October 9-15) honors went to Maynard for her performance in a three game span.
Those three games saw Paintsville knock off Floyd Central and Prestonsburg twice. Maynard was impressive through that stretch of games, recording 55 kills, three blocks, 28 digs, and six aces. That sets her at 18.3 kills per game average in that span of time.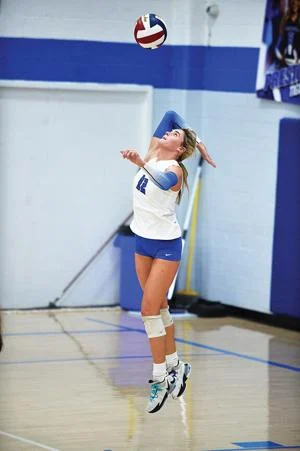 "I'm very proud of Olivia and happy to see her get acknowledged at the state level for this accomplishment," Paintsville Coach Dawn Kinner said. "It's a testament to all the hard work she puts in as a player and the teammates she has surrounding her. She's a team player and we're extremely proud of her accomplishments on and off the court."
Maynard and her team knocked off Martin County on Monday night to advance to the 57th District Finals. The Lady Tigers will take on Johnson Central on October 17 in the championship round.
by Mike Muncy Sportswriter
https://www.paintsvilleherald.com/sports/olivia-maynard-named-avca-maxpreps-player-of-the-week/article_7b96328c-6d27-11ee-8f6d-979dbf58fde4.html